Global Warming is Making Allergy Season Even Worse: Here's What to know

Juan Iglesias-Lopez
2 minute read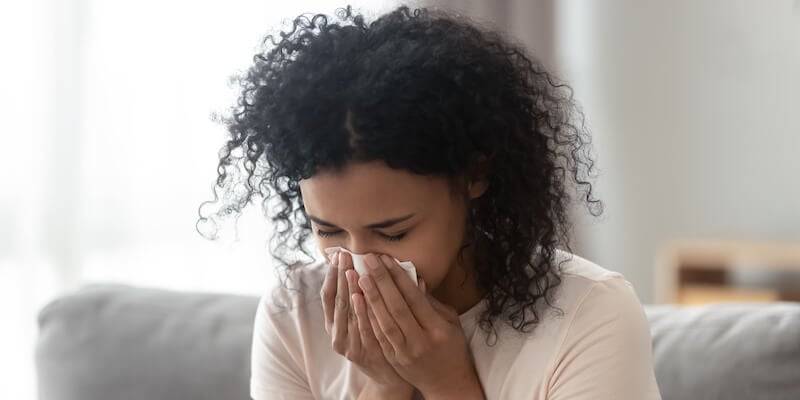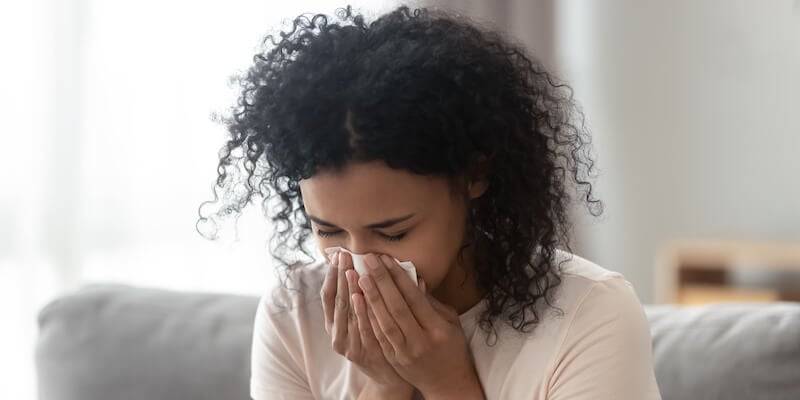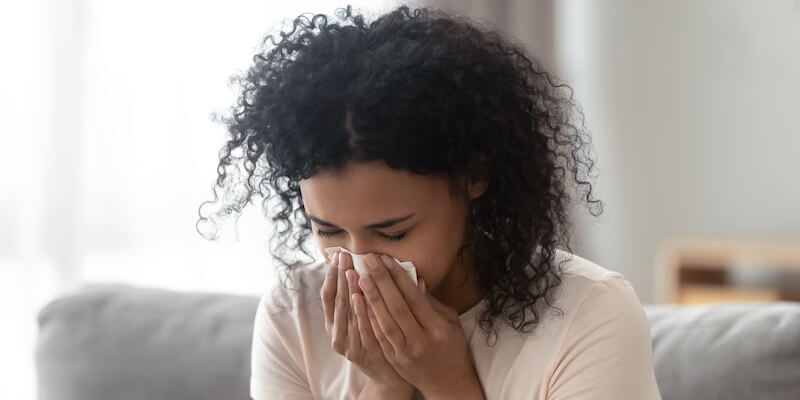 While the warm temperature and blooming flowers are anticipated by many, those with allergies fear spring's annual arrival. And this year it will only get worse. Fresh research is showing that the rise in temperature due to climate change is making allergy seasons longer and more dramatic and those with seasonal allergies need to buckle up.


Allergy season is getting longer
Pollen, the powdery grain of a plant's reproductive system, is the reason for many seasonal allergies and asthma attacks. Trees and plants begin to produce and emit their pollen as the temperature rises in hopes of mating with their female counterparts nearby. However, the warm weather is arriving earlier and according to the latest study, if greenhouse gas emissions continue to remain high, spring bloom will begin as early as 40 days sooner.

This not only makes the season longer, but means plants will have more time to make pollen. The US is predicted to face a 200% pollen increase. Plus, plants are growing bigger. Carbon-dioxide (CO2) emissions from cars and fossil fuels drive photosynthesis, the process plants use to make energy. Bigger plants make even more pollen.

Those with allergies have already been complaining that recent seasons have been harder than the previous ones. Even those without allergies have been unexpectedly met with symptoms. This is because warmer temperatures are hitting areas that were once too cold for plant growth, but now plants are able to migrate and populate those regions, bringing along new allergies to those that live there.
30% of people globally suffer from seasonal allergies
This might be alarming to the millions who suffer from seasonal allergies each year. However, the good news is that researchers now understand how to predict when pollen waves are coming, allowing for better preparation.

Most prepare by stocking up on medications and avoid outside areas and triggers, like the park. But allergens, like pollen, travel through the air and can make unwanted visits inside the home leading many to have a runny nose, itchy ears, eyes and mouths, swelling and asthma during daily home chores or even while they sleep.

Keeping windows closed at all times can help prevent allergies from coming in, but it's still quite impossible to prevent them all. That's why a more proactive approach can be a crucial step in seasonal preparation, by cleaning the indoor air from the dust and allergens.


A good air purifier can get rid of allergens from the air
Air purifiers do just that, by actively removing irritating particles from the air. Air purifiers use filtration to trap particles like dust, pet dander, mold spores, smoke, and pollen out of indoor air, leaving the circulating air cleaner. However, allergens and pollen are very small and not all purifiers are efficient in trapping particles of their size.
For easing allergic symptoms, research shows that only high-efficiency particulate absorbing (HEPA) filter grade purifiers can efficiently do the job. They are specifically designed to remove 99.97% of particles 0.3-micrometer or less from the air - that's really small! HEPA air purifiers are very common in hospitals, but the key to their use is replacing them often. Because of their efficiency, they trap a lot of irritants from the air and need to be cleaned or replaced.

That's why it is worth it to get an air purifier that is easy to care for. Sensibo Pure, is a medical-grade HEPA filtration purifier with a suite of smart functions. Through the Sensibo smartphone application, users can care for and control their purifiers from literally anywhere. The Sensibo Pure, also has a built in air quality sensor with pollution sensitive LED light so it knows when high levels of pollutants, like allergens, are present and will trigger high speed purification. With this sensing technology and more, like geolocation scheduling, Sensibo Pure saves users money and energy, by adjusting and integrating into its users lifestyle. The application notifies users about everything, making all of its capabilities and usage accessible from the phone.

So, while allergy season is here to stay, preparing and caring for it can become much easier.