These 5 Technologies are taking on the Next Heatwave

Kobi Manzaly
3 minute read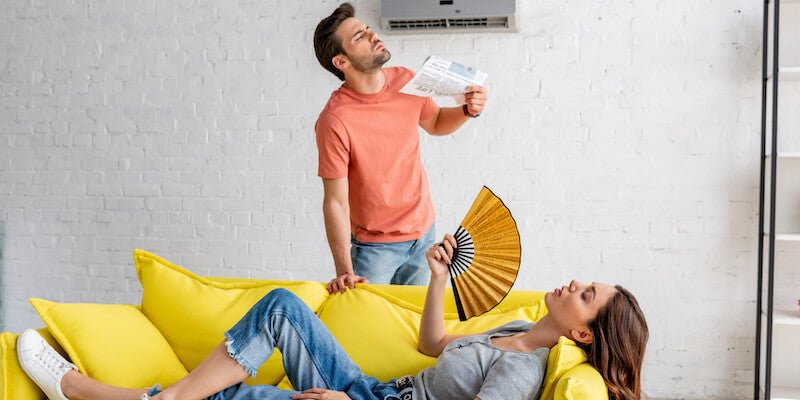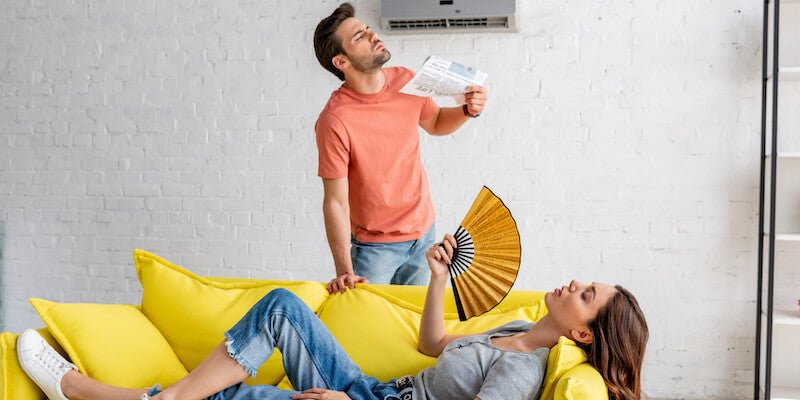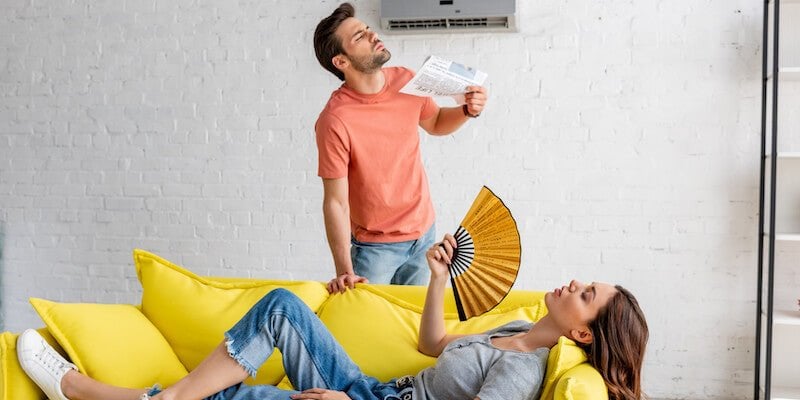 Summer is officially here and it's hotter than ever. The start of 2022 is already seeing record-breaking temperatures. In fact it's the fifth warmest year on record so far, according to the National Oceanic and Atmospheric Administration (NOAA). This means people everywhere are expected to experience longer and stronger heatwaves.
Indefinitely, heat will surround us this summer, but currently so does technology. Just like temperature, technology is on the rise and every year there's new innovation on the market to make our lives easier. Here are the 5 technologies to embrace to keep you cool this summer:
Temperature controlled mattresses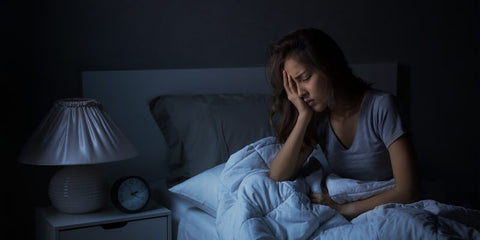 For most people, the heat only makes it harder to sleep. Slumbers in the summer are more prone to cause overheating and heavy sweating, which can lead to feeling dehydrated by morning. Your body changes temperatures during the night and low body temperatures tend to promote better sleep, while higher temperatures interrupt your sleep cycle.
That's why this year might be the year to invest in a cooling mattress. A temperature controlling mattress helps take back control of your body's temperature. These novel mattresses and mattress toppers are made of innovative breathable material with built in cooling systems. With many additional features, you can decide the best temperature for you for a good night's sleep. So, if you want a bed to keep you cool at night, check out The Sleep Foundation's top picks.

Air Purifiers
Rising temperatures cause more than heatwaves, they also lead to an increase in harmful air pollutants and allergens. For those who suffer from seasonal allergies, the allergy season is only getting longer, thanks to global warming. Additionally, higher temperatures favor the oxidation of nitrogen monoxide, chemical reactions occurring in the air leading to stronger and more pollutants in the air.
If you live in a city or populated area, chances are those air pollutants are making their way inside your home. Even if you live away from it all, some household products and even your gas stove can lead to polluted indoor air. That's why air purifiers are the next technology on the list for this summer. Air purification is a great way to filter out the air pollutants and allergens invading your home and with a smart air purifier, that job becomes way sleeker. For example, innovative air purifiers like Sensibo's Pure keep track of your home's indoor air quality and uses sensing technology to automate high level purification when it detects your home's air quality dips. Plus complete control of your purifier, like settings and monitoring data, are available at any time through your phone.
Mobile Apps
One thing is for sure this summer, you and the sun we'll become regular acquaintances. You already know the dangers that unprotected exposure to the sun's UV rays can have on your health and even observant sunscreen wearers forget to reapply blocker, every now and then.
The one technology we never seem to forget about is our phones. We are always with them, even when we're not focused on their screens. And because we are always with them, smart mobile applications are using your phone to help you track your UV exposure. Free mobile apps like Ultraviolet ~ UV Index will show you the current UV index surrounding you and offer sun safety alerts off when you need a reminder to put on your hat or reapply your sunscreen. Premium apps can offer skin monitoring for moles with technology that can detect changes and others can analyze your skin type along with many other factors like local UV forecast to predict how long is too long to be in the sun.
Sleek Portable Fans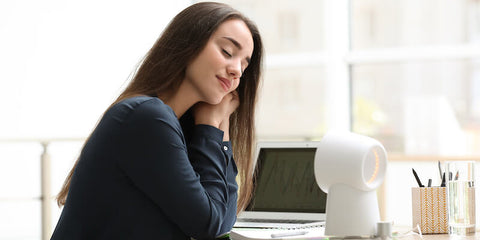 Portable fans are already a 'fan favorite' during the summer. Fans help keep cool, especially in the short term when you just desperately need a puff of cold air in your face. Fans also increase air conditioning efficiency. AC units don't need to work as hard to cool the air, so using a fan can save energy and costs on electric bills.
While the fan is not a novel technology, its smart upgrade could definitely be considered one. There are so many ways the fan has evolved to noiseless machines to keep you cool without the sound of racing blades. New fans have also become way sleeker and easier to move around thanks to technology. Also, there are ways to turn your ceiling fans to smart ceiling fans with the ability to turn them on and off with your phone and with voice command. Not to mention, fans' aesthetics have gone through a great makeover too and they're easy to find customer-reviewed ones on Amazon.
Smart AC controllers
We rely mostly on our AC's to keep cool in the summers and a lot of people run their AC's all day long. This is hard on the bank though, because it consumes a lot of energy to work. Also, these high electricity costs are making their own contributions to global warming,
But the good news is that it's easy to turn your AC unit into a smarter one, that is both better for the environment and easier on bills. Sensibo Air PRO is a smart AC controller that can wirelessly hook up to any type of unit giving control over your AC's settings straight from your phone. With air sensing technology, Sensibo Air can track your family's patterns and triggers to make schedules for the right temperatures and usage. It's way easier to save on AC costs and electricity when it's automated exactly to your liking. Plus the control from your phone will make you never regret leaving AC running while you're away, again. You can make your AC even smarter with Sensibo Air PRO, which offers the same control with additional air quality monitoring features to detect some of the worst pollutants.
While summer will most definitely be hot, keeping cool can be easy especially when you open your eyes to the technology around you!