Choosing the Best Commercial Air Purifier: A Comprehensive Guide
Sensibo Team
10 minute read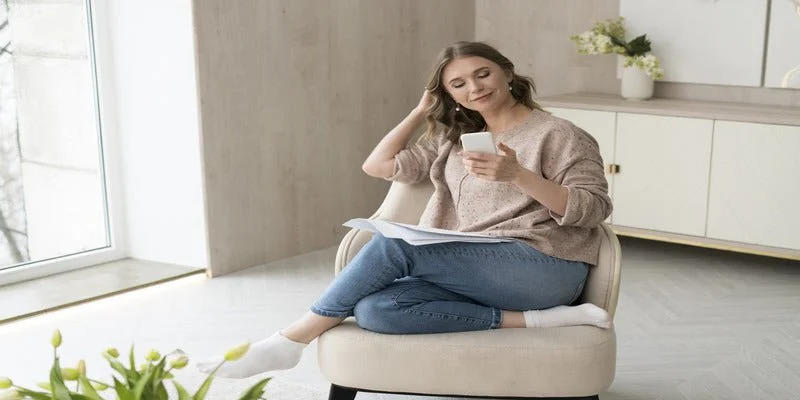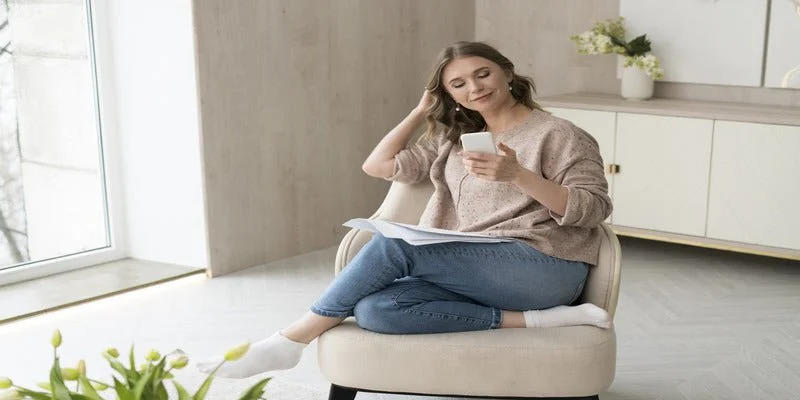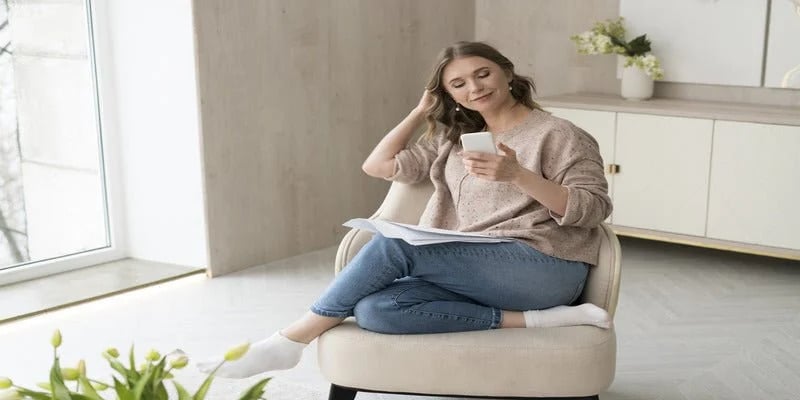 Clean air is an indispensable factor in ensuring the health and well-being of individuals in any environment, and this holds especially true for commercial spaces. Whether it's an office building, restaurant, retail store, healthcare facility, or any other type of commercial establishment, the quality of the air occupants breathe can significantly impact their comfort, productivity, and overall experience.
In the modern era, where people spend a substantial portion of their lives indoors, the quality of indoor air cannot be underestimated. Poor indoor air quality can lead to a range of health issues, including allergies, respiratory problems, and reduced cognitive function. Furthermore, it can affect customer perception and employee morale, ultimately impacting the bottom line of businesses.
Commercial spaces often face unique challenges when it comes to air quality. These airflow challenges may include a high volume of foot traffic, increased pollutant levels, and a need for compliance with health and safety regulations. Therefore, ensuring clean and healthy indoor air is paramount for the success and reputation of any commercial establishment.
One of the most effective ways to maintain superior indoor air quality in commercial spaces is through the use of commercial air purifiers. These advanced devices are designed to eliminate airborne contaminants, including dust, airborne allergens, volatile organic compounds (VOCs), and even microorganisms such as bacteria and viruses. By effectively removing these pollutants, commercial air purifiers not only enhance the health and comfort of occupants but also contribute to a more inviting and pleasant atmosphere.
In this comprehensive guide medical-grade air purifiers, we delve into the world of commercial air purifiers, exploring their significance, functionalities, and applications in various commercial settings. Our aim is to provide you with a thorough understanding of these devices, helping you make informed decisions about selecting the best commercial air purifier for your specific needs.
Throughout this article, we will cover a wide range of topics, including the key features and technologies behind commercial air purifiers, how to assess your commercial air purifier filters, quality requirements, considerations for different types of commercial environments, maintenance and upkeep, installation and placement tips, cost analysis, compliance with regulations, and user reviews and recommendations.
By the end of this guide, you will be well-equipped to navigate the complex world of commercial air purification and make choices that ensure clean, healthy, and inviting air in your commercial space. Let's embark on this journey to cleaner, better air quality together.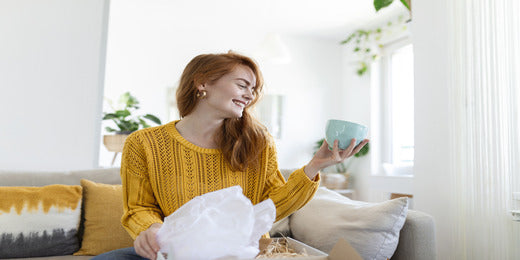 Understanding Commercial Air Purifiers
Commercial air purifiers are powerful devices designed to improve indoor air quality in various commercial settings. They are essential tools for maintaining a clean, healthy, and comfortable environment for both customers and employees. In this section, we will delve deeper into the essential aspects of commercial and industrial air purifiers, including their definition, function, key features, and technologies, as well as considerations related to sizing, capacity, noise levels, and placement.
A. Definition and Function
Commercial air purifiers, also known as commercial-grade air cleaners, are advanced air purification systems specifically engineered for use in larger indoor spaces. Their primary function is to remove airborne contaminants and pollutants, such gas pollutants such as dust, allergens, bacteria, viruses, odors, and volatile organic compounds (VOCs), from the indoor air. They achieve this through a combination of filtration and purification technologies, ensuring that the air within commercial spaces is clean and safe to breathe.
B. Key Features and Technologies
Commercial air purifiers are equipped with a range of features and cutting-edge technologies to effectively remove various types of contaminants. Here are some of the key technologies commonly found in these other air purifiers devices:
1. HEPA Filtration:
High-Efficiency Particulate Air (HEPA) filters are a fundamental component of most commercial air purifiers. HEPA filters can capture particles as small as 0.3 microns in size with a high efficiency rate, making them effective at removing dust, pollen, pet dander, and even some bacteria and viruses from the air.
2. Activated Carbon Filters:
Activated carbon filters are designed to adsorb and neutralize odors, smoke, VOCs, and chemical fumes. They are particularly useful in commercial settings where cooking odors, chemical emissions, or other unpleasant smells may be present.
3. UV-C and Ionic Technologies:
UV-C technology utilizes ultraviolet light to kill or inactivate microorganisms like bacteria and viruses. Ionic or electrostatic air purifiers emit negatively charged ions that attach to airborne particles, making them easier to capture in the purifier's filter. These technologies are especially beneficial for sterilizing the air in healthcare facilities and reducing allergens.
C. Sizing and Capacity
Selecting the right-sized commercial air purifier is crucial for optimal performance. It's important to consider the volume of the space and the specific air quality issues you aim to address. Commercial air purifiers come in various sizes and capacities, measured in terms of air changes per hour (ACH). ACH indicates how many times the device can clean the entire volume of air within a space in one hour. Calculating the required ACH for your commercial space ensures that the best air purifier around can effectively manage the air quality.
D. Noise Levels and Placement
Noise levels and the placement of commercial air purifiers are factors that can significantly affect the comfort of occupants. While modern air purifiers are designed to be quieter than their predecessors, it's essential to consider noise levels, especially in quiet commercial spaces like offices or libraries. Additionally, proper placement of air purifiers is critical for their efficiency. Placing them strategically near pollutant sources and ensuring unobstructed airflow can maximize their performance.
Understanding these key aspects of commercial air purifiers lays the foundation for making informed decisions when choosing the right system for your specific commercial environment. In the following sections, we will explore why HEPA air purifiers, how to assess your air quality needs, explore considerations for different commercial settings, and delve into the maintenance and installation of these devices.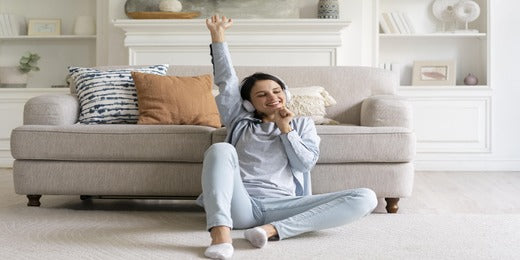 Considerations for Specific Commercial Environments
Commercial air purifiers are versatile tools that can significantly enhance air quality in various types of commercial spaces. However, the specific needs and challenges of each environment differ. Here, we explore considerations for implementing commercial commercial grade air purifiers in five distinct commercial settings:
A. Office Spaces
Noise Levels:

In office settings where quiet is essential, opt for air purifiers with low noise levels. Noise pollution can negatively impact productivity and employee comfort.

Allergen Control:

Address allergens like dust mites and pollen, which can trigger allergies and reduce productivity. HEPA filters and regular maintenance are crucial.

Odor Management:

If offices allow food consumption, consider air purifiers with activated carbon filters to remove cooking smells and odors from communal spaces.

Size and Placement:

Select appropriately sized air purifiers based on office size and layout. Place them strategically near workstations and common areas.
B. Restaurants and Cafes
Smoke and Odor Removal:

In establishments where cooking produces smoke and strong odors, prioritize air purifiers with robust activated carbon filters.

High Volume of Customers:

Restaurants and cafes often have a high volume of customers, which can lead to increased airborne contaminants. Choose air purifiers with a high ACH to handle this demand.

Maintenance Schedule:

Implement a regular maintenance schedule to ensure optimal filter performance, especially in kitchens where grease and particles may clog filters faster.

Compliance with Ventilation Standards:

Ensure that the use of air purifiers complies with local health and safety regulations and ventilation standards.
C. Retail Stores
Allergen and Dust Control:

Retail stores with clothing or fabric items may require air purifiers that excel at removing dust and allergens to maintain a clean shopping environment.

Product Preservation:

In stores with perishable goods or sensitive products, consider air purifiers with UV-C technology to reduce the risk of contamination.

Customer Experience:

Quiet air purifiers are essential to maintain a pleasant shopping experience. Choose models that won't disrupt the atmosphere of the store.
D. Healthcare Facilities
Microorganism Control:

Healthcare facilities require air purifiers that effectively control the spread of airborne bacteria, viruses, and other microorganisms. UV-C and HEPA filters are vital.

Compliance:

Ensure that the air purifiers meet the strict cleanliness and infection control standards mandated by healthcare regulatory bodies.

Noise Levels:

While efficiency is crucial, consider quieter models, especially in patient rooms and quieter hospital areas.
E. Manufacturing and Industrial Facilities
Particle Removal:

In industrial settings, air purifiers should focus on removing fine particles, such as dust and metal shavings, which can affect both air quality and machinery performance.

Chemical Filtration:

Select air purifiers equipped with activated carbon filters to manage chemical fumes and odors often present in manufacturing environments.

Industrial Strength:

Look for industrial-grade air purifiers designed to withstand the rigors of heavy-duty use and harsh environments.

Proper Placement:

Strategically place air purifiers near pollutant sources, workstations, and areas with the highest concentration of airborne contaminants.
Each commercial environment has its unique air quality challenges and requirements. By considering these factors and tailoring your choice of the best commercial air purifiers accordingly, you can create a healthier and more comfortable atmosphere for occupants while addressing specific concerns related to each type of commercial space.
Maintenance and Upkeep of Commercial Air Purifiers
To ensure the continuous and effective operation of commercial air purifiers, regular maintenance and upkeep are essential. Proper maintenance and improved air quality that not only prolongs the life of the equipment but also guarantees that it consistently delivers clean and healthy air in commercial spaces. In this section, we will explore the key aspects of maintaining and caring for your commercial air purifiers.
A. Filter Replacement
Filters are the workhorses of air purifiers, capturing and trapping contaminants to improve air quality. Regular filter replacement is crucial for optimal carbon filter performance:
Scheduled Replacements:

Follow the manufacturer's guidelines for filter replacement schedules, which typically range from every 3 to 12 months, depending on usage and filter types.

Use Genuine Filters:

Always use genuine replacement filters recommended by the manufacturer. Substituting with non-approved filters can compromise performance.

Record Keeping:

Maintain a log of filter replacement dates to track when replacements are due. This helps avoid lapses in filtration efficiency.

Professional Service:

Consider having a professional technician conduct filter replacements and system maintenance, especially for larger or more complex commercial air purifiers.
B. Cleaning and Sanitizing
Keeping the air purifier's external surfaces clean and free of contaminants is equally important:
Regular Cleaning:

Wipe down the exterior surfaces of the air purifier with a damp, lint-free cloth or a manufacturer-approved cleaner. Ensure the device is powered off and unplugged before cleaning.

Sanitization:

Periodically sanitize the air purifier's housing, controls, and display panels to prevent the buildup of bacteria or other pathogens. Use non-abrasive, antimicrobial cleaning agents if recommended by the manufacturer.

Air Inlet and Outlet:

Check and clean the air inlet and outlet vents regularly to prevent blockages. Remove any debris or obstructions that might hinder airflow.
C. Regular Inspections and Monitoring
Routine inspections and monitoring are essential to detect issues before they escalate and ensure consistent performance:
Visual Inspections:

Periodically inspect the air purifier for physical damage, loose components, or any unusual noises during operation.

Monitoring Performance:

Keep an eye on the air quality indicators, if available, and observe any changes in airflow or filtration efficiency.

Sensor Calibration:

If your air purifier features air quality sensors, ensure they are calibrated as per the manufacturer's instructions to provide accurate readings.

Timely Repairs:

Address any malfunctions or issues promptly by contacting the manufacturer's customer support or a qualified technician to perform repairs or replacements as needed.
Regular maintenance and diligent upkeep of your commercial air purifiers are essential to ensure that they continue to provide clean and healthy indoor air. By following the air filter manufacturer's guidelines and establishing a comprehensive maintenance schedule, you can maximize the lifespan and efficiency of your air purification systems, contributing to a healthier and more comfortable commercial environment.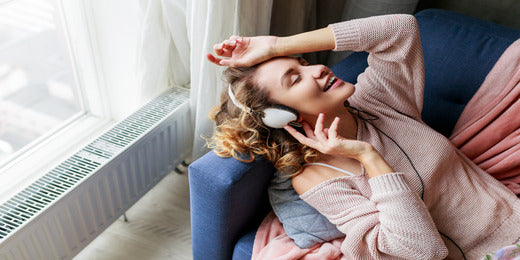 Installation and Placement Tips for Commercial Air Purifiers
The proper installation and placement of commercial air purifiers are critical factors in ensuring hotel air purifiers have their maximum efficiency and effectiveness. In this section, we provide essential tips and guidelines to help you optimize the placement of air purifiers in your commercial space.
A. Ideal Placement for Maximum Efficiency
Central Location:

Position the air purifier in a central location within the commercial space. This allows for more even distribution of clean air throughout the area.

Near Pollutant Sources:

Place the air purifier close to potential pollutant sources, such as cooking areas in restaurants or copy machines in offices. This can help capture contaminants at their source before they disperse.

Elevated Placement:

If possible, install the air purifier at a slightly elevated level, such as on a shelf or table. This allows it to effectively draw in and purify the cleaner, less contaminated air near the ceiling.
B. Proper Ventilation and Airflow
Maintain Adequate Ventilation:

Ensure that your commercial space has proper ventilation to allow fresh outdoor air to enter. Air purifiers work best in conjunction with good ventilation practices.

Avoid Obstructing Airflow:

Keep furniture, curtains, and other obstructions away from the air purifier's intake and exhaust vents. Blocked airflow can reduce the purifier's efficiency.

Directional Airflow:

Consider placing the air purifier in a way that promotes directional airflow. This means positioning it so that it can circulate purified air across the occupied areas without obstruction.

Avoid Placement Near Doors and Windows:

Avoid placing air purifiers directly near doors or windows, as these areas can introduce pollutants from outside. Instead, place them strategically inside the space.
C. Avoiding Obstructions
Clear Path for Airflow:

Ensure there is a clear and unobstructed path for airflow from the air purifier to all parts of the room. Avoid placing obstacles like large furniture or partitions in the way.

Ceiling and Wall Clearance:

Provide adequate clearance from the ceiling and walls to allow for proper air circulation. Most air purifiers require some space around them for optimal performance.

Maintenance Access:

Consider the accessibility of the air purifier for filter replacements and maintenance. Ensure that you can easily access and service the unit as needed.

Safety Considerations:

Ensure that the placement of the air purifier adheres to safety regulations and guidelines. Avoid placing it near fire hazards or areas with high moisture levels.

Electrical Outlets:

Ensure that there are nearby electrical outlets to power the air purifier. Avoid using extension cords or power strips unless they are explicitly approved by the manufacturer.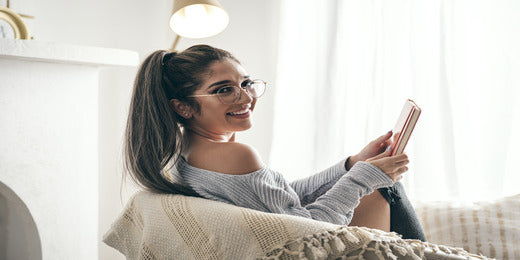 Sensibo Purifiers: The Ideal Choice for Commercial Spaces
In the world of commercial spaces, air quality matters more than ever. Sensibo Purifiers are the perfect solution to ensure a healthy and comfortable environment for both employees and customers.
Advanced Air Filtration:

Sensibo Purifiers are equipped with cutting-edge filtration technology, capable of capturing and removing harmful particles, allergens, and pollutants. This ensures the air in your commercial space remains fresh and clean, promoting better health and productivity.

Customizable Settings: With Sensibo's intuitive controls, you can tailor the purifier's operation to your specific needs. Adjust settings remotely, set schedules, and optimize performance to suit the unique requirements of your business.
Energy Efficiency:

Sensibo's commitment to energy efficiency means you can maintain superior air quality without breaking the bank. These purifiers are designed to be cost-effective, helping you save on operational expenses.

Scalable Solution:

Whether you have a small office or a large commercial facility, Sensibo Purifiers can be scaled to meet your air purification needs. They offer the flexibility to adapt to any commercial space, ensuring consistent air quality.

Remote Management:

Sensibo's smart technology allows for remote management and monitoring. You can oversee air quality and make adjustments from anywhere, ensuring a healthy environment at all times.

Enhanced Productivity:

Clean air leads to healthier and more productive employees. Sensibo Purifiers create an atmosphere where your team can thrive, reducing absenteeism due to allergies or respiratory issues.
In summary, Sensibo Purifiers offer a comprehensive solution for commercial spaces, combining advanced air purification with energy efficiency and remote management. Invest in Sensibo to enhance air quality, improve productivity, and create a healthier and more welcoming environment for your business.
Conclusion
In the quest for clean and healthy indoor air in commercial spaces, choosing the best commercial air purifier is a pivotal decision. We've explored the critical aspects of these tower air purifier devices, from their definition and functions to key features, technologies, and considerations for various commercial environments. We've also delved into maintenance, installation, and placement tips to ensure optimal performance.
Selecting the right commercial air purifier, tailored to your specific needs and environment, can significantly enhance the well-being and comfort of occupants, improve productivity, and even positively impact your business's bottom line.
As you embark on your journey to cleaner, better indoor air, remember that informed decision-making is the key to success. Refer back to this comprehensive guide, consult with experts, and prioritize the well-being of those who occupy your commercial space. With the right commercial air purifier, you can breathe easier, knowing you've made a significant investment in the health and satisfaction of your customers and employees alike.